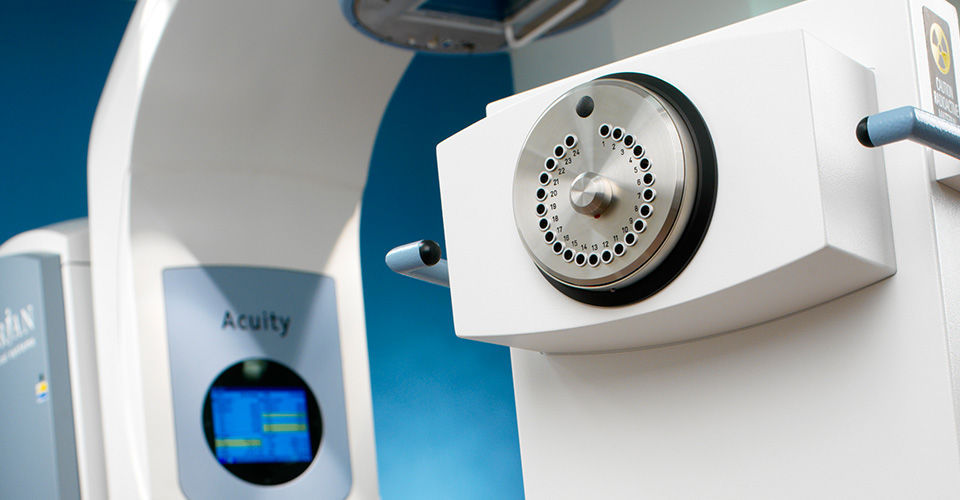 What is high dose rate (HDR) brachytherapy and where it is used?
Brachytherapy is a method of delivering radiation to tumors by placing radioactive sources either within or immediately adjacent to tumor tissue. Because the radiation source is very close to the tumor, therapeutic radiation can affect the tumor directly while minimally affecting normal tissue. Brachytherapy can be provided using low dose rate (LDR) or high dose rate (HDR) techniques, depending on the length of time the radioactive sources remain in place. During HDR brachytherapy, a single radioactive source is temporarily placed inside the tumor for a few minutes, and then removed. The source travels inside small catheters controlled by a device called a remote after-loader. Tumors can be treated with very high doses of localized radiation while greatly reducing the doses to surrounding healthy tissues.

It is used to destroy many types of cancers including gynecological cancers (uterine, cervical, vaginal), prostate cancer, breast cancer and other types of cancer. Brachytherapy in different situations can be used differently - as mono-therapy or in combination with external beam radiotherapy or after surgery.
How HDR brachytherapy procedure is organized?

You have to apply your medical data in request form. We will help you upload your medical data, if necessary. We can help you to request your medical data from medical institution where investigation has been performed, too.

Our radiation oncologist Dr.Maris Mezeckis reviews your medical data and arranges video consultation (online) or in presence.

During consultation all possible treatment alternatives are reviewed. If HDR brachitherapy is most appropriate treatment method and your accept it as alternative you would like to receive, we forward your information to hospital where treatment is performed for starting preparation for treatment. If HDR brachitherapy is not the most appropriate treatment method we will advice other solution and will organize further consultations and treatment wherever it can be performed.

Catheters are inserted and CT and often also new MRI examination is done to ensure exact tumor and catheter locations.

Target volume and organs at risk are outlined by the radiation oncologist, treatment plan is prepared by the medical physicist and treatment can be delivered.
Things you should know about HDR brachytherapy:

invasive procedures are performed under anesthesia - patient feels no pain during procedure;
patient do not produce radiation after HDR-brachytherapy;
you might be asked to stay shortly in hospital after procedure.