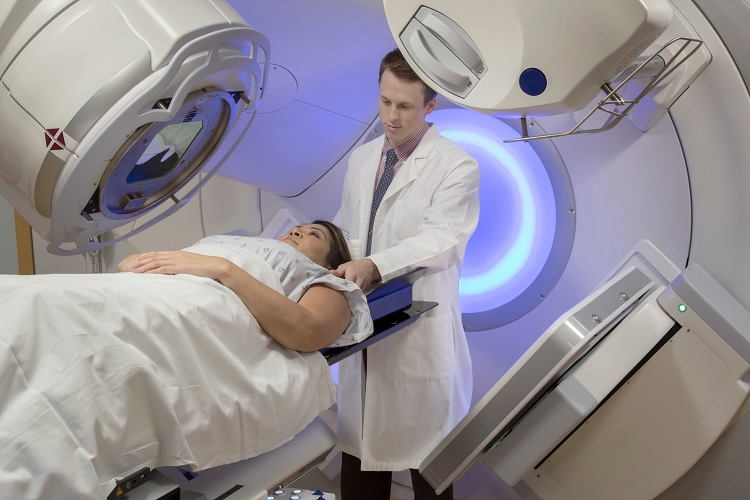 What is radiation therapy or radiotherapy?
External beam radiotherapy is a widely used non invasive procedure that uses high energy photon beams to kill cancer cells and treat tumors that are in different locations – prostate, breast, liver, lung, kidney and others. Treatment is made with machine called linear accelerator that generates high dose photon energy beams and delivers it to target volume (tumour). Depending on size of tumour and location, usually treatment is done in multiple sessions (fractions). Often external beam radiotherpay is combined with chemotherapy and applied after surgery to ensure all cancer cells are killed.
How radiation therapy procedure is organized?

You have to upload your medical data and our radiation oncologist will review them.

When sufficient medical data are obtained we invite you to consultation with radiation oncologist Dr.Maris Mezeckis.
During consultation all possible treatment methods are reviewed. It is necessary to ask all unclear questions to doctor.

If radiotherapy is the most appropriate treatment method and you agree with the offered treatment method, preparation for the treatment can be started.




Special fixation accessories are prepared to fix body position during radiotherapy. CT and MRI examinations is done to ensure exact tumor location.

Physicists prepare patient plan, calculate dose volume and check created plans on phantoms.

Patient arrives and treatment can be started.
Things you should know about radiotherapy:

patient feels no pain during procedure;
you are not radioactive after procedure;
usually after procedure patient can leave hospital, necessity to stay in hospital is very rare.